Consumers have changed their buying behaviour and marketers must also adapt
You need to know the biggest things happening in the consumer world so you can strategise wisely. Well, our team has crunched the numbers, and this time around, we're giving them to you in a whole new way.
The Pursuit of Purpose: How The Pandemic has Changed Consumer's behaviour
Newly manifested mentality: The pandemic not only changed how we work, but why we work as well. Employees are increasingly concerned with how they can make employment worth their time - it's no longer just about earning a living. To be on the winning side of the talent acquisition war, nailing those incentives to work at your company should be the priority for the year ahead.
The great resignation: The "Great Resignation" has resulted in an unimagined number of employees leaving their jobs post-pandemic. This doesn't just have implications for employers but a wider range of challenges for the entire business. The changes in attitudes we're seeing should be reflected in future ad campaigns too. For B2C brands and marketers, this is a great opportunity to support the pursuit of purpose and rethink the way your brand speaks to your audience. Encouraging consumers to step out of their comfort zone and design campaigns that inspire and nurture a sense of limitless possibilities will be key but also to have a socially-conscious approach to your business operations.
Taking back control
For better or worse, the pandemic prompted us to hit the reset button in many different parts of our lives which were long-awaiting. It acted as a catalyst not only for business and digital innovation but somewhere in the background it spurred a form of personal innovation, development and growth too. People sat down to ask themselves what matters to me, what are my values, what will I no longer be doing and which purchasing habits will I leave in the past? Marketers should understand these changes and leverage their ability to speak out on these matters.
At one point all we had was time to reflect and reassess our priorities and find out what ultimately makes us happy.
Though this kind of soul-searching isn't unheard of, especially following a traumatic event, what we're seeing today are seismic changes in the collective mindset.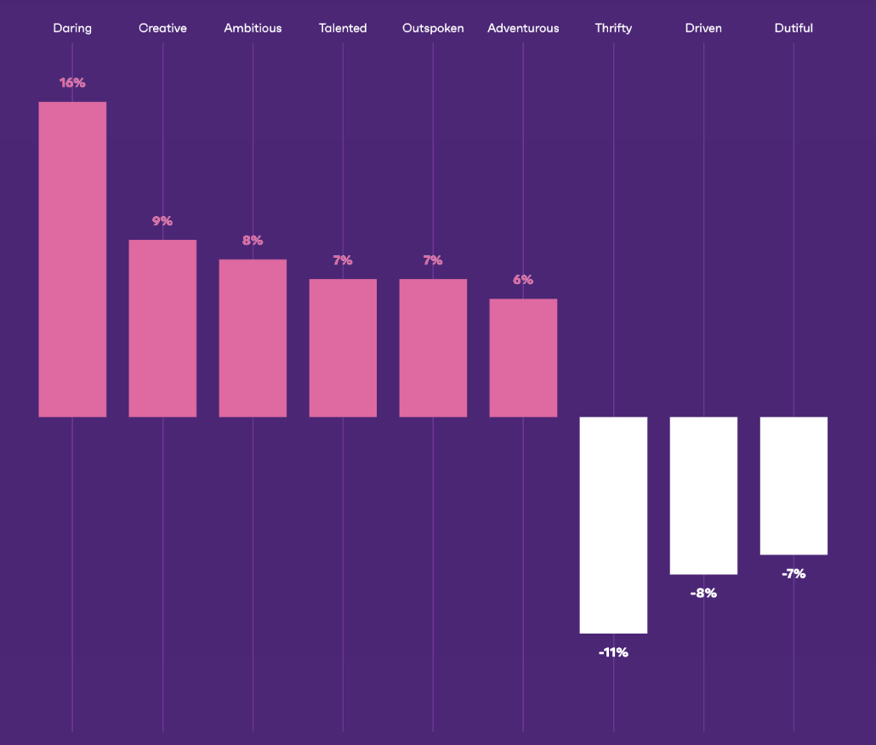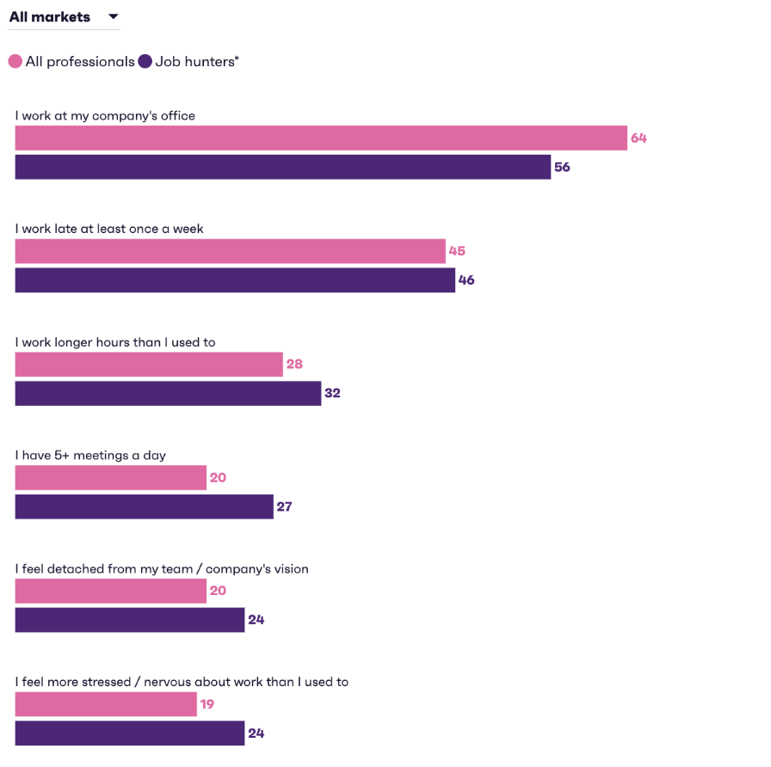 +55% increase in consumers feeling more optimistic about their personal finances.
The Desire for novelty trumps security
Whether in professional or consumer content, people are ready to let go and live life to the fullest. Following the years of staying put and abiding by the rules, the pursuit of purpose has kickstarted again - this time the fulfillment and adventure at its core. B2C brands have a unique opportunity to make the most of this impetus by designing campaigns that not only celebrate consumers' creative genius but also utilize it. Encourage their pent-up desire to explore new horizons and nurture their sense of hedonism. This year is promising a roller coaster and your customer can't wait to hop on; make sure you grab a seat!
...time is too short and fragile to be wasted
More than Skin Deep
Fostering inclusive Beauty standards: Consumers, for the most part, have made changes to their beauty/skincare preferences by ditching the glam and simplifying things a little. A quarter of consumers say this, with other leading changes to do with buying more products that maintain natural beauty as opposed to enhancing it.
The number of consumers who say beauty standards are changing for the better sits at 19%, and brands can help to raise this – by listening to what consumers want and adapting their messaging to ensure inclusive beauty is upheld, and making a conscious effort to represent all types.
You need to only look at how prominent calls for more diverse models are among LGBTIQA+ and people of colour to see how important this is for consumers of all types. Challenger brands like Fenty Beauty usually come to mind here, but others are following suit, doubling down on commitments to support inclusive beauty.
That mentality can extend far beyond advertising too, and provoke food for thought among retailers of all kinds. For marginalized consumers coming in-store, speaking to employees who can reciprocate their concerns and suggest products they use themselves will make a massive difference.
There's also a need for models that look like regular people – 35% say this, climbing dramatically among people of color and LGBTIQA+ consumers. In response, marketers can be more considerate in their casting; featuring models with disabilities, skin conditions, and of different sizes to expand their appeal among these disengaged audiences.
Even the word "normal" can be polarizing – prompting several brands to remove the word entirely from packaging. In order to encourage consumers to keep to their beauty routines, big-name brands need to listen to their needs. After all, if they don't, then challenger brands will.
Attention-deficit
Unfortunately, the attention recession is already here. 2020 Saw an unprecedented spike in virtually all media activities, likely as a result of widespread lockdowns. This then died back, and we're now in a kind of interim period where it's not immediately clear if they'll return to their previous levels, or reach new heights.
But while time spent is a useful metric, it's only part of the picture. Without understanding how consumers feel, you're unlikely to know their next move, the reason behind it - or what to do about it.
Rewind back to early 2020. The world is being rocked by a once-in-a-lifetime event. Information is in high demand and in short supply. 35 million viewers break France's record for the most-viewed TV broadcast ever when they tune into President Macron's press conferences on COVID-19. The Netherlands and the UK see similar peaks. As our research showed at the time, news was the media type consumers were most likely to consume more of during the first wave of the pandemic. But after its initial burst, it began to decline. Unlike other media, interest couldn't stay at those levels.
Attention tension
Each media channel faces individual challenges, in addition to the re-appearance of out-of-home activities. But some principles can be applied across the board to retain or win back customers.
Focusing on distinctive assets and becoming more than just another timesink. Gaming has thrived in part because of its hybrid social and competitive online spaces; what unique qualities can others draw on?
Adding value to someone's life beyond just capturing their attention – whether by offering more curation, boosting discovery, or cultivating fandom. In a recessionary environment, focusing on true engagement, beyond time spent metrics, may well be necessary.
Providing escapism - which gaming and audio are almost by default. Transitioning from a pandemic to an endemic context is likely to be an emotionally fraught process for many. Escapism is a quality that could well remain in high demand.
Like this and want to discuss these trends with our team... click HERE
This blog is informed and models the blog by https://blog.gwi.com/chart-of-the-week/media-preferences-changing/